49 Days of Meditation, Somatic Mindfulness, Cold Showers, and Sobriety
Welcome to my FREE online FaceBook Live event.
Here is a video that covers all of the details.
For 7 weeks we will commit 10 – 15 minutes of every day to learn, practice and explore four opportunities to become more self-aware and aligned with your life.
Opportunity #1 – Meditation
We will explore meditation techniques from all over the world, including Daoist, Buddhist, Yogic, Zen, Indigenous, and some scientific approaches to explore conscious awareness.
Opportunity #2  – Somatic Mindfulness 
The Somatic Mindfulness Process will help you stay connected with your embodied experience, go deeper into your emotional awareness and guide through the release of chronic distress and past traumas.
Opportunity #3 – Daily Cold Showers
This may seem 'Old School', but it is one of the simplest approaches to improving your metabolism, circulation, focus, and adaptability.
Opportunity #4 – Sobriety
Do you need a more conscious relationship with cravings and/or addiction?
Let me repeat that: 7 weeks, 49 days of FREE support, connection, community, accountability, guidance, and humor.
You just need to commit 10 – 15 minutes a day, to learn and practice and laugh and whatever else happens…
You don't need to be there for 8:00 am PST, but I would encourage you to consider the value of group momentum and accountability.
Fridays, we will explore some Qi Gong or Free Form Tai Chi.
Sundays, we will meet in the evening and share a Gratitude Meditation. We will also have a weekly Q&A
I hope you can join me a Mindfulness Rite of Passage.
Here is the video from Day 1/49.
49 Days of Meditation, Somatic Mindfulness, Cold Showers and Sobriety – Fundraiser
Welcome to my 49 Days of Meditation, Somatic Mindfulness, Cold Showers and Sobriety Fundraiser.
I recently offered this entire Mind/Body Awareness program live and for free. The feedback has been AMAZING and many participants have commented on how deeply it has affected their lives and day-to-day experience.
Now it is time to make this 49 Days of living a conscious life even better.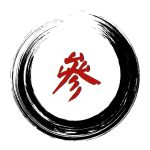 The 49 Days program was designed to help people who want to explore and deepen their relationship with meditation, embodied (somatic) awareness, challenge their comfort zones, all while resolving cravings and addictive behaviors.
This Seven-Week Rite of Passage is ideal for anyone who wants to relieve stress, release old traumas and bring more consciousness to their life.
There are 5 tiers of support
In order to make this the best experience possible, I want to create all of the support content to guide you through this process either on your own or live and in person. That will include:
The 49 Days of Living Your Life from the Inside Out eBook,
49 Days of guided meditation (20 minutes per day),
20 Instructional Breathwork Coaching Sessions (audio/video),
14 Qi Gong instructional and Follow Along Videos,
Somatic Mindfulness Process – Essential Theory and practices (audio/video),
Daoist, Buddhist, and Indigenous Wisdom Teachings (audio/video),
and an online forum for participants to meet and interact with each other.
If you can help fund this project in any way, I am grateful for your willingness to support those in need.
If you are in need of support, are looking for inspiration to deepen your daily practice, choose your level of commitment below.
You will receive your content as soon as we launch the project. (estimated for September of 2019)
$15 – Great Project!
You are AWESOME! thank you for donating to a worthy and life-changing cause. Your name will be listed in the eBook as a Founding Supporter.
$25 – Two eBooks Please!
You will receive an eBook copy of Returning to an Ancestral Diet right away, and the 49 Days of Living Your Life from the Inside Out eBook when it is complete.
$50 – Two eBooks and the Guided Meditations Please!
You will receive both eBooks and 49 Days of Guided Meditations. These daily meditations will be 20 minutes long and will include some essential breathwork instruction.
$147 – All of the Content Please and Thank You!
You will receive the eBook, Guided Meditations, Breathwork Coaching Sessions, Qi Gong Videos, Somatic Mindfulness Practices (audio/video),
Wisdom Teachings, and access to the online forum.
$247 – 49 Day LIVE EVENT and ALL Content
You will have full access to all of the content, the membership site, the group forum, and the LIVE presentations and Group Q&A sessions that will begin in a few months. This may seem a long way off, but PLEASE consider this an investment and a partnership in creating an incredibly valuable resource for the world.
If you have any questions, feel free to contact me directly.